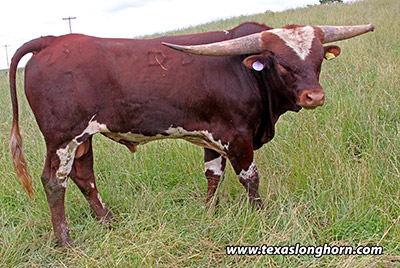 DOB:
5/16/2017
Color:
R/W Unln
Weight:
1205
(on 6/6/2019)
Horns:
57.5
(on 6/6/2019)
Private Point A special chance at a slick trim Clear Point son with the 91" horn top and bottom. (all DNA PV guaranteed on all DCC cattle for the past 25 years). Price reduced due to horn tip worn down. He is a new fresh bloodline for many herds. No leased, borrowed or unregistered bulls in his pedigree.
This is a presentation of a Dickinson Cattle Co. LLC Inventory Item. This presentation was printed on 12/10/2019. Prices are subject to change. Please check the current item price and description at
www.texaslonghorn.com/inventory
. Or contact your DCC sales representative.
Thank You for your interest!